Turnkey Indoor Hydroponics Project Development
Indoor farming is the process of growing plants in a controlled environment which is ultimately based on analysing what the plant requires and then creating the ideal growth environment for it. The whole farm is IoT enabled that enhances operational feasibility and plant profitability.
"Rise Hydroponics-The future of Farming" provides a simplified turnkey solution for an IoT enabled Indoor Hydroponics Farm Development for the perfect cultivation of a broad variety of plants on a minimal area, anywhere in the globe, with less effort, 90% less water, superior quality, great yield and yes most importantly profitable business opportunity.

Indoor Hydroponics Farm Development Process

Feasibility Study
A feasibility study is an in-depth examination of the site feasibility , technical feasibility and financial viability of the proposed project which includes an assessment of the following key components.
Site Feasibility Study: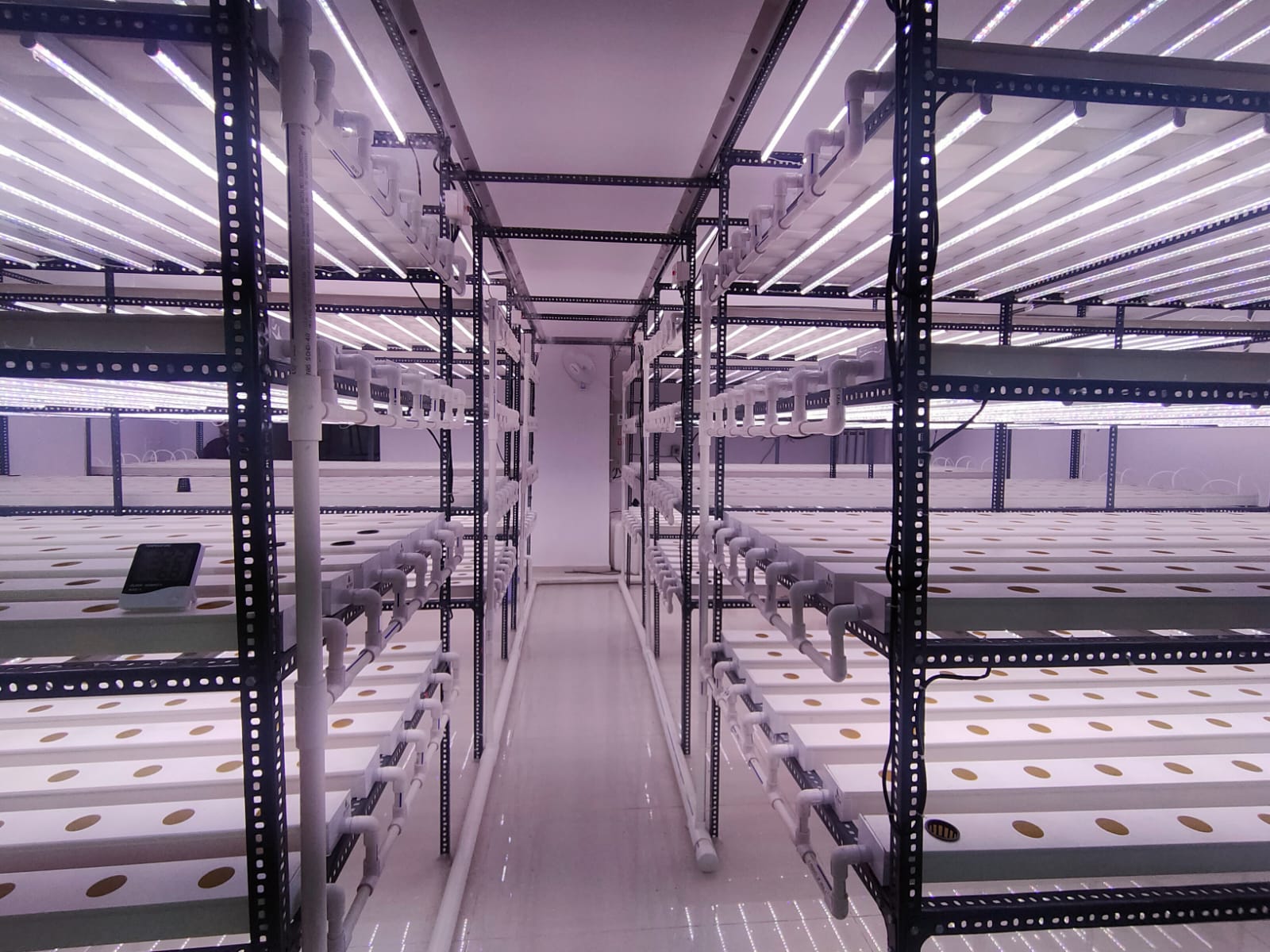 Ensure that your farm makes the best use of the resources:
Study Locality
Hydroponics Farm Design
Examine Electricity & Water Availability
Material Required to Setup Farm
Make Suitable Structure for Your Commercial Farm
Financial Feasibility
Economic Viability Analysis :
Evaluate the economic trends
Cash Flow and Farm forecasting for better performance
Farm operating expenses
Area Study & Market Research
Equipment to grow crops
Sales & Marketing Support
Technical Feasibility: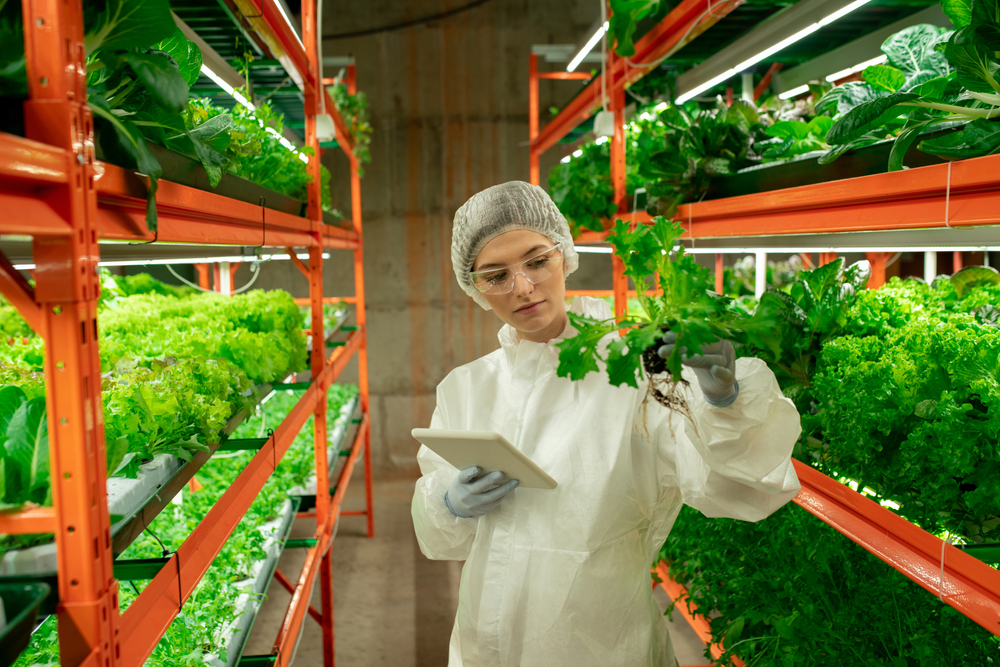 Measure the practicality of a technical solution :
Farm Equipment specifications
Remote monitoring and sensing of farms
Irrigation and Fertigation Unit
Training to manage EC, pH, TDS, etc.
Climate control management
Crop cycle management training
Project Design

Orientation
The orientation of the farm is based on analysis of selected parameters such as Number of doors and windows, area of column beams, and Ventilation of the room. When developing a new farm its essential to ensure that the farm design should be based on scientific principles that allows for a controlled environment for successful growth of the plant.
Expert Consultation
Experts advice will be provided to understand end to end everything with respect to Indoor farm management like, current scenario, future prospects, investment, crop management, growing assistance, ROI from our experienced team.
Crop Selection
We can grow a wide range of crop varieties of exotic leafy greens like different type of lettuce , basil, herbs etc. in indoor farming but for the better productivity and successful business plan, crop choice is one of the key factors which is based on the market demand, space and technique ,climatic condition for the uniform produce, low operational cost.
Irrigation & Fertigation System Installation
The Automatic Dosing System (ADS) allows you to automate your indoor farm, by appropriately dosing your nutrients and pH levels as per the plant requirement for its successful growth. This system is able to deliver nutrients solution directly to the roots of the plant as it is needed or on a set time scheduled.
Temperature & Humidity Management
Temperature and humidity management involves the monitoring and control of optimum air circulation and humidity of your farm as per your plant requirement. It is essential to maximize your yield and minimize the threat from diseases and pests.
Grow Light
Lighting is essential for the plants as it plays an important role in the photosynthesis process, so it is important that you select the appropriate spectrum of light as per the plant growth requirement and maintain regular lighting hours as a substitute for natural light which can improve the plant growth.
Project Development

Hydroponics System Installation
At Rise Hydroponics we develop the Hydroponics system as per the crop selection and what the plant requires the most to grow strong and healthy and provide the perfect optimum conditions around it.

Nutrient Film Technique:
NFT system or the nutrient film technique is a popular commercial hydroponics systems, In NFT Plants are grown in channels that have a nutrient solution pumping through them and constantly running along the bottom of the channel.
Deep Water Culture :
In Deep Water Culture the roots of the plants are suspended in the nutrient rich solution so that get a constant supply of water , oxygen and nutrients.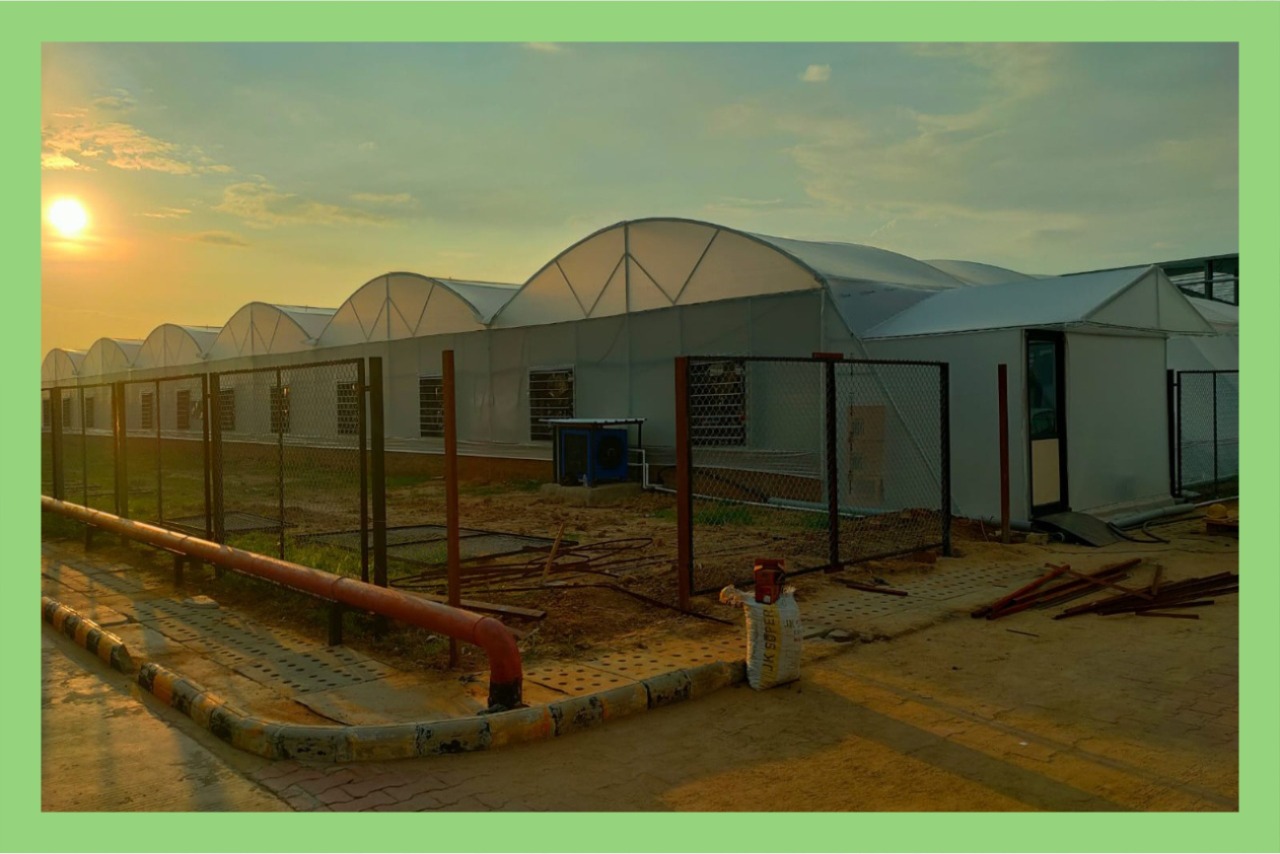 Irrigation and Fertigation system
Fertigation is the process of providing the nutrients through the irrigation water with the help of autodoser which allows the water flow to the specific crop in specific volume over varying amount of time.
This system delivers nutrients directly to the root zone of the plant which ultimately increases efficiency, avoid wastage of water and nutrition, includes flexibility, reduces energy cost and less man power required.
IoT Automation
To keep the human intervention at a minimum microcontrollers and sensors are placed in farm. The internet of things (IoT) is used to transfer the retrieved data from the sensors to the cloud data storage, and a mobile application is used to check the current status of the farm which allows the remote monitoring and farm maintenance.
All that is required for the operator is to plant a seedling and set the initial parameters. Once completed, the system can maintain the parameters and promote healthy plant growth.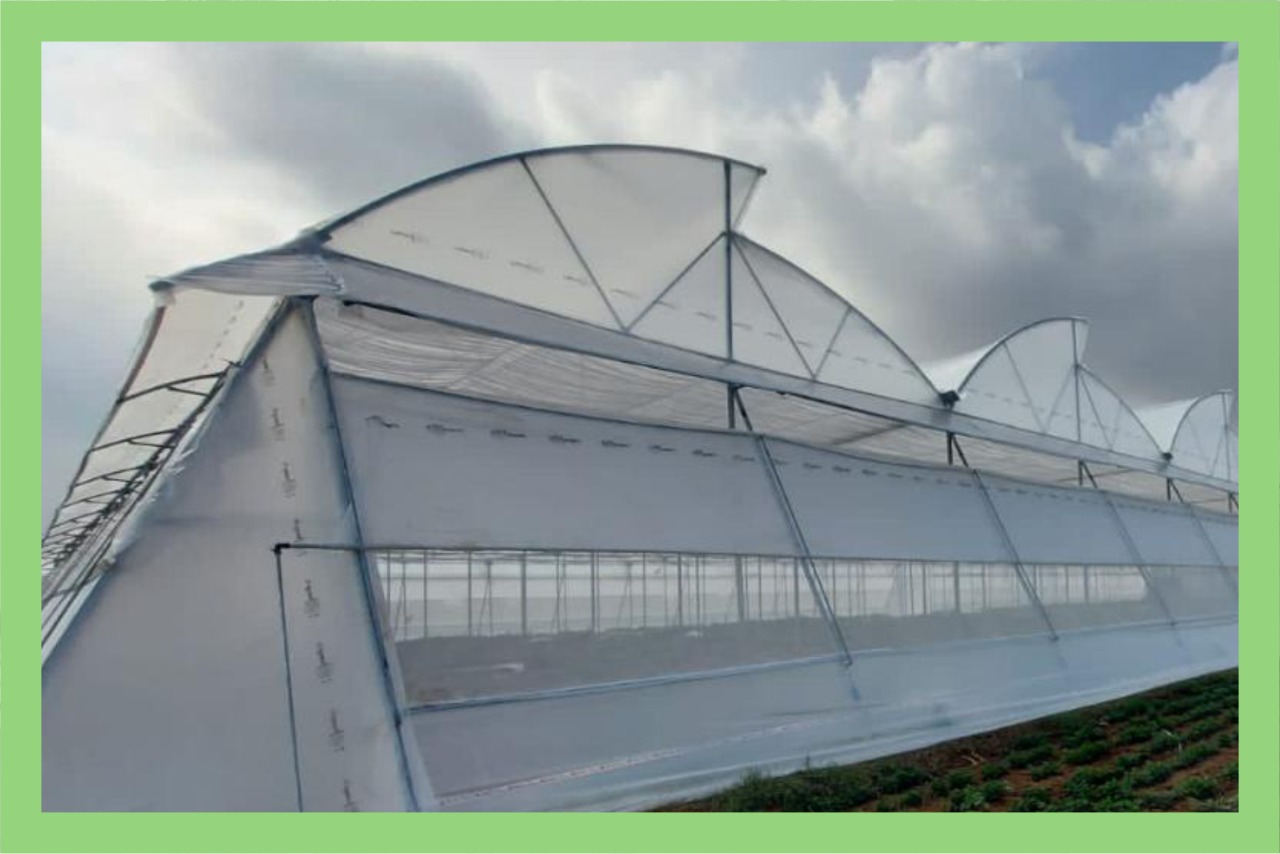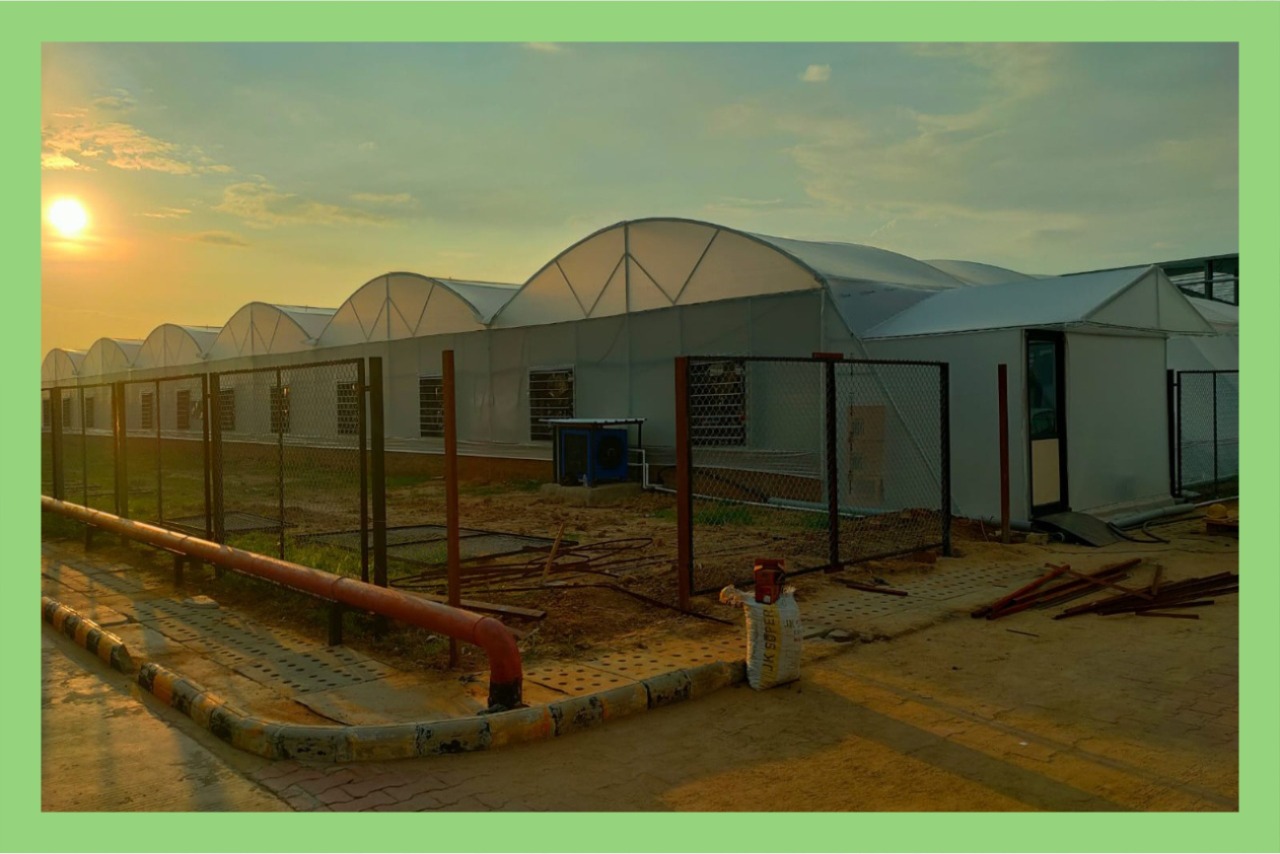 Operational Training
Rise Hydroponics conducts special training sessions for the farm operators who'll take up the responsibility to manage a farm in which end to to end everything will be explained with respect to the farm management which includes planting process, EC & pH management , crop cycle management, Temperature and humidity management, Farm Hygiene protocol, and access to IoT automation to monitor and control the specific parameters of your farm.
Why you should start an Indoor Hydroponics Farm ?


Rapid Growth

Biggest Yield

Space Saving

Water Saving

Less Complexity

No Weeds

No Pest and Disease
Higher Demand

Shorter Payback Period

Great Business Opportunity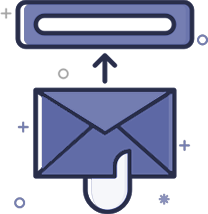 Aspire to Start a Hydroponics Farm ?
Come explore the widest range of Services provided by Rise Hydroponics.
CLIENT'S TESTIMONIALS

Wow. 360 degree services in Hydroponics Farming. From preparing nutrients to arranging and installing the polyhouse setup, they did everything so professionally and perfectly. Obviously Rise Hydroponics deserves recommendation to Big Corporations.
Sejal Mittal
Herbshire
Our organization thanks team Rise Hydroponics for utilising this space in the best way. Even their founders came to personally review each and every aspect of our Indoor NFT System. I am even impressed by how they procured best quality materials at the most competitive rates. Thumbs up to their work. May you go higher and higher with the same passion. All the best.
Parth Satra
Satvik Greens
What a work! Extraordinary dedication. Never have I seen the founders themselves working alongside the execution team for full nights to install this big of a hydroponics farm project. Although my site is a little far off from the city, these guys got all the resources and started working. Rise Hydroponics won my trust. I am happy to see these 26,000 crops being grown at my rooftop farm.
Darshan
Fevin Farms
Developing this farm here could have posed major challenges. But I must appreciate their site feasibility study and utmost seriousness to make this possible. I express my personal thanks to Rise Hydroponics for setting up this outdoor farm where we can nourish more than 8000 plants and also, for assisting us with end-to-end services.
Dr. Salyen Yadav
Himalaya Greens
Our Management expresses extreme pleasure to have worked with Rise Hydroponics. It is worth noting that their team has transformed our large open space into a well-built outdoor farm. And we are happy to be growing these 7000+ plants for our own consumption and for selling too. Hydroponics Farming deserves all the praise.
Arpit Jain
Nutrient Co.
Me and my father were planning to use our former warehouse space for something productive and profitable. Farming was never on our mind until the day we heard about Hydroponics. Visited Rise Hydroponics Website and got in touch with them. They immediately got to work. Our 500 SQFT of space is now sprawling with leafy greens and other 5000 plants too.
Ashish Lodha
Pluck Products