Project Development

Hydroponics Project Development is successful only when you get a good team of professionals working on every single aspect of soil-less farming.
With Rise Hydroponics, you get pretty sure because of our result focussed approach, transparency and use of high quality materials, sourced for the setup installation.
So, this is where you see all things taking shape. Let's Discover how it all goes:
Fan & Pad Poly House Structure:
Customized Poly houses by Rise Hydroponics are made with High Quality materials that withstand high speed winds.
Fan & Pad Polyhouses are ideally suited for areas with dry climate. That's the exact reason why these polyhouses are mostly set-up in North, West and Central States of India.
The Benefits of Fan & Pad Polyhouse Setup go as follows:
* Keeps the Greenhouse Cool
* Use of High Quality Cooling Pads
* Never Lets Outside Temperature impact the inside temperature
* Low Cost of Construction
* Easy Maintenance
* More Durable
* Increases Production by up to 5 Times
* Ensures Good crop health, proper growth & right color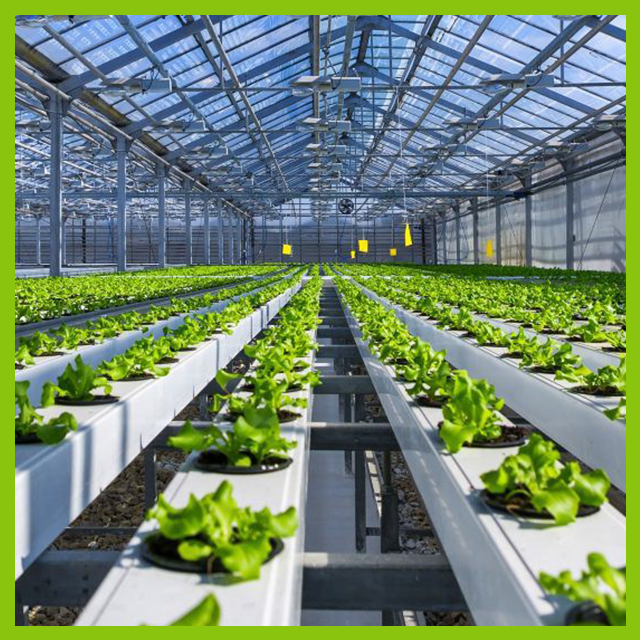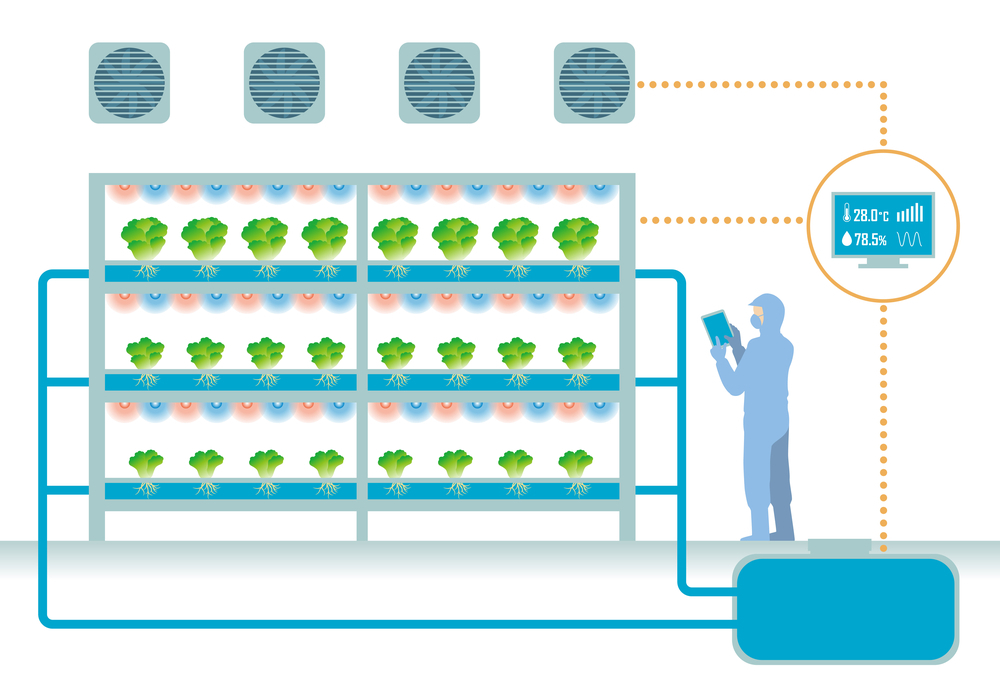 Hydroponics Systems Installation:
As per clients requirement, our teams install- 
NFT: Nutrient Film Technique is highly suited to grow leafy green plants. Rise Hydroponics installs NFT Systems to raise these crops: (Lettuce, Broccoli, Basil, Spinach, Oregano, Bok Choy, etc.)
Dutch Bucket: Dutch Bucket System is mostly used for raising large, vining crops, like: (Tomatoes, Cucumber, Pepper, Beans, etc.)
Grow Bags: Grow Bags is a pretty good option to grow crops that don't have deep roots. Moreover, Grow Bags have breathable fabric along with the soil medium that prevents over watering. The Crops Grown using Grow Bags are: (Carrots, Potatoes, Coriander, Beetroot, Brinjal, Zucchini, Salad Greens,etc.)
Tower Setup: Tower Setup is the best option when we want to grow crops in Vertical Indoor Hydroponics Farming. Rise Hydroponics has a remarkable experience in installing tower setups for growing these crops: (Basil, Cilantro, Kale, Mint, Herbs, Strawberry, Cabbages ( Green & Red),  Swiss Chards, etc.)
Complete Irrigation System:
We choose the best quality fittings for installing Water Circulation Systems and reservoir tanks that supply the required amount of water for the crops. 
In this step, we design and install a robust Piping Network that's well connected with the reservoir.
Here, Rise Hydroponics helps you to procure only top quality pipes and fitting equipments for ensuring a smooth water circulation for a long time.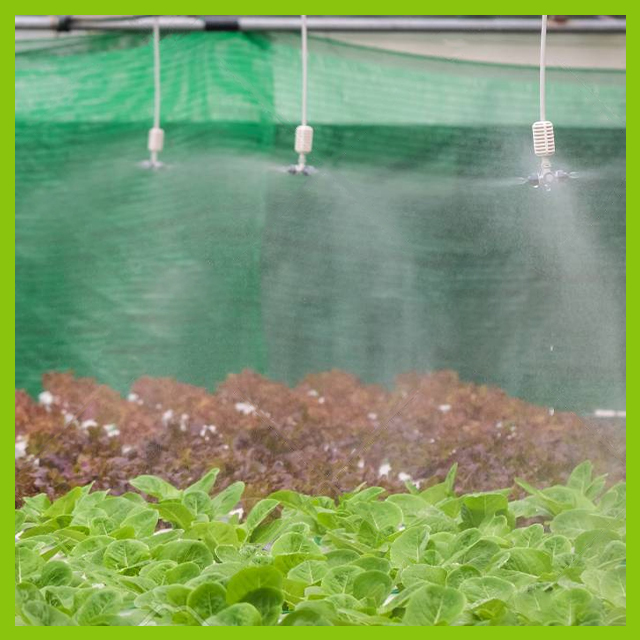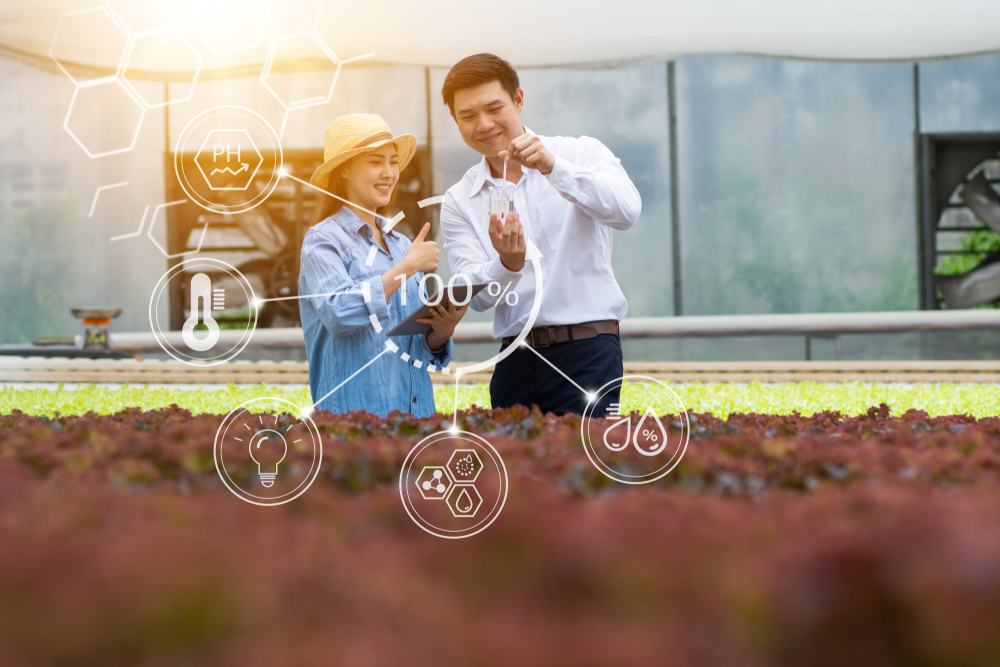 Nutrient Management (Autodoser):
We prepare a Right Nutrient Mix at dedicated R&D Labs, as these are very important for good crop health.
Rise Hydroponics dedicates India's best agronomists who prepare a proper mix of nutrients for the plant growth.
This step is way too important because there's a ratio of NPK (Nitrogen, Potassium and Phosphorus) that needs to be in right quantity, while adding calcium and iron to this nutrition mix.
And the best part is, Rise Hydroponics uses only Lab Grade Nutrients that are high in concentration and low on heavy metals. As this ensures, good taste and nutrition of hydroponically grown crops.
Automation:
Rise Hydroponics installs special sensors that report 24*7 live data on your gadgets, for regulating:
* Water levels, 
* Humidity, 
* Ventilation and 
* Temperature.  
This ensures control over the factors that are too essential for raising crops at hydroponics farm.
Plus, Rise Hydroponics also gives support and routine visits with a flexible AMC plan. It's because we always honour your trust placed in us and we always want you to derive the highest value from your hydroponics farms.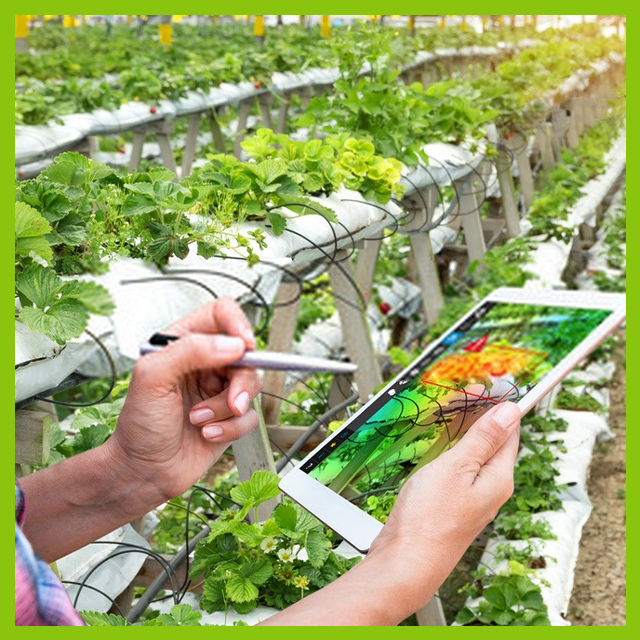 TECHNO-ECONOMIC FEASIBILITY REPORTS

What's the actual cost of a hydroponics project?
What will be the revenue?
How will we use the funds?
And so many questions come up, when your hard earned money is involved. But now you should relax and trust Rise Hydroponics to work upon a detailed project report of the hydroponics project.
Our financial experts and industry veterans perform a wholesome assessment of the technical and economic parameters that gain priority while setting up a hydroponics plant at your site.
This TEFR shows an in depth analysis of these documents and statements:
Business Plan (With Analysis of Expenditure, Revenue and sales)
Break-Even Analysis
Projected Profit & Loss Statement
Projected Cash Flow Statement
Projected Balance Sheet
Business Ratios ( As per Industry Standards )
Projected Fund Flow Statement
But maybe you'll also have questions on-
"Should I take a bank loan ? Or should I go for pitching to investors?"
"How do I apply for government subsidies on hydroponics projects?"
When you partner with Rise Hydroponics, you get assistance, support and consultancy on:
Bank Loan for Hydroponics Farm Setup
Government Grants (State and Central )
Subsidy on Hydroponics
Raising Funds from Investors Community
Are you also interested in setting up a Profitable Hydroponics Farm?
Then Let's Connect for a Broad Discussion, where we'll assist you with all your queries.
HYDROPONICS CROP MANAGEMENT
Just like newborn babies, plants also need care, comfort and proper nutrition. Rise Hydroponics is well recognised among the clients, for it's special expertise in managing the crops grown by hydroponics. Crop Management of Hydroponics Plantation is way too important. However knowledgeable you are, you should always check for expert assistance.
As part of our wide range of services, we offer the following assistance for crop management:

Selecting Plant Varieties
Selecting the plants that you want to grow in your set-up. You get a pretty awesome variety to choose from :
Leafy Greens 
Herbs 
Veggies 
Exotic Crops and 
Fruits
A proper mix of nutrients will assure you of healthy plants. There are 3 Nutrient Categories for adding water, that's supplied to the roots of the plants.
Primary Nutrients: Magnesium, Nitrogen and Potassium.
Secondary Nutrients: Sulphur, Phosphorus and Calcium.
Micronutrients: Zinc, Copper, Boron, Manganese, Iron.
Selection of Growth Medium
In hydroponics farming, the growth medium can be chosen from any of the following:
Cocopeat
Clay Pellets
Rockwool, etc.
Equally important is setting up the water tank reservoir that helps in supply and recirculation of nutrient rich water. Two main tasks performed here, are:
Filling the reservoir with nutrient rich water.
Refilling the reservoir when required or as per the planned routine.
AMC & MARKETING SUPPORT

What Good is hydroponics farming if it doesn't reach the consumers plate That's the reason, Rise Hydroponics always helps its clients with:
Flexible AMC Plans
Marketing Support
Under Annual Maintenance Contract, we provide numerous services that are vital to running a high performance hydroponics project.
Our teams performs:
pH and EC Checks
Equipments Testing
Growth Parameters
Plant Health
Testing of Nutrient Levels and Water Levels
Full Plant Assessment & Review
Routine Assessment and Reporting
But finding customers and marketing to potential clients may seem to be an additional task that demands time. Well, with Rise Hydroponics you get a brilliant support for marketing your produce.
We Provide these Marketing Services:
Getting Potential Clients
Market Research of a Geography
Getting Access to Hotels, Restaurants, Cafes and Supermarket chains
Digital Marketing
Print Ads and PR
Assistance in signing Contract for Large Scale Orders
When it comes to starting a hydroponics farm, you'll always get supported by Rise Hydroponics at each and every step.
OPERATIONAL TRAINING

Team Work makes the Dream Work. A Hydroponics Farm needs a dedicated team to focus on so many areas. Rise Hydroponics provides special training to the workforce that serves on these farms.
Operational Training
We equip them with in depth knowledge and make them ready for:
Site Maintenance
Training the on-site workforce for always ensuring that fittings, fixtures and the whole structure are in proper shape and size for all seasons. Moreover we also teach them to report any kind wear and tear at the earliest.
Equipments Monitoring
We teach them on how to monitor Lights, Fan and Pads, Wiring, Growlights and other equipments, so that the farm keeps functioning smoothly.
Assessment of Crops
Sharing Knowledge on how to assess the right Plant Growth, Height, Root Condition, Growing Mediums and assessing the nutrition solution that's supplied with the water.
Using Sensors & Devices
Training the people on correct way of using temperature sensors, IoT Devices, pH & EC checking devices, etc.
Routine Reporting
Daily and Monthly Reporting of Water Usage, Power, Resources Procured, Fully grown crops, etc. for tracking and analysis of performance.
Common Issues
Our teams share their experiences of working at different hydroponics farms and what were the issues that came up and the measures we took, to get the operations back in full swing.
Learning Sessions
olding More Sessions that share details about new variety of crops, setups and devices. Plus, we also help to learn about new kind of infections that can make way onto the plants and how to get rid of them.
HYDROPONICS EQUIPMENTS INSTALLATION

Profitable Hydroponics Farming Project operates upon well working equipment. Equipments that-
Are Tough
Highly Durable
Best Quality
Meets Global Benchmarks
We help you in procurement as well as setup of all equipments needed to run a hydroponics farm.
Some of those equipments being:
PVC Pipes
Hydroponics Pump
Reservoir Tank
Temperature Control Equipment
Water Sensor Alarms
Humidity Control Monitor
Net Pots
And so many more. In all, our belief is to get you those equipments that are "Value For Money".
CLIENT'S TESTIMONIALS

Wow. 360 degree services in Hydroponics Farming. From preparing nutrients to arranging and installing the polyhouse setup, they did everything so professionally and perfectly. Obviously Rise Hydroponics deserves recommendation to Big Corporations.
Sejal Mittal
Herbshire
Our organization thanks team Rise Hydroponics for utilising this space in the best way. Even their founders came to personally review each and every aspect of our Indoor NFT System. I am even impressed by how they procured best quality materials at the most competitive rates. Thumbs up to their work. May you go higher and higher with the same passion. All the best.
Parth Satra
Satvik Greens
What a work! Extraordinary dedication. Never have I seen the founders themselves working alongside the execution team for full nights to install this big of a hydroponics farm project. Although my site is a little far off from the city, these guys got all the resources and started working. Rise Hydroponics won my trust. I am happy to see these 26,000 crops being grown at my rooftop farm.
Darshan
Fevin Farms
Developing this farm here could have posed major challenges. But I must appreciate their site feasibility study and utmost seriousness to make this possible. I express my personal thanks to Rise Hydroponics for setting up this outdoor farm where we can nourish more than 8000 plants and also, for assisting us with end-to-end services.
Dr. Salyen Yadav
Himalaya Greens
Our Management expresses extreme pleasure to have worked with Rise Hydroponics. It is worth noting that their team has transformed our large open space into a well-built outdoor farm. And we are happy to be growing these 7000+ plants for our own consumption and for selling too. Hydroponics Farming deserves all the praise.
Arpit Jain
Nutrient Co.
Me and my father were planning to use our former warehouse space for something productive and profitable. Farming was never on our mind until the day we heard about Hydroponics. Visited Rise Hydroponics Website and got in touch with them. They immediately got to work. Our 500 SQFT of space is now sprawling with leafy greens and other 5000 plants too.
Ashish Lodha
Pluck Products