Project Name: FEVIN FARMS
Place: Bhiwandi, Maharashtra
Area: 1100 SQM. Rooftop Farm
Project Details: Rise Hydroponics served Fevin Farms with a variety of Hydroponics Services:
Fan & Pad Polyhouse Structure Setup
Installed Hydroponics Plant Setups :
*Flatbed NFT System: 26,000 Plants
Industrial R.O. Installation
Setup of IoT Sensors
Installed Task Automation Devices
Installed Auto Doser Devices
Site Feasibility & Assessment
Crop Management Solutions
Agronomy Support
Nutrient Management
Complete Project Design
CLIENT'S TESTIMONIALS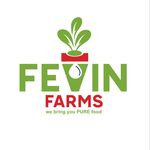 What a work! Extraordinary dedication. Never have I seen the founders themselves working alongside the execution team for full nights to install this big of a hydroponics farm project. Although my site is a little far off from the city, these guys got all the resources and started working. Rise Hydroponics won my trust. I am happy to see these 26,000 crops being grown at my rooftop farm.