Project Name: HERBSHIRE
Place: Surat, Gujarat
Area: 600 Sq. Ft. Indoor Farm
Project Details: Rise Hydroponics served Herbshire with these Hydroponics Services:
Fan & Pad Polyhouse Structure Setup
Installed Hydroponics Plant Setups :
*Vertical Indoor NFT System: 4,000 Plants
Humidifiers Installation
Installed Auto Doser Devices
Installed Task Automation Devices
Setup of IoT Sensors
Site Feasibility & Assessment
Crop Management Solutions
Agronomy Support
Nutrient Management Solutions
Complete Project Design
CLIENT'S TESTIMONIALS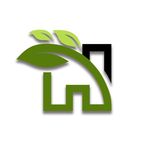 Wow. 360 degree services in Hydroponics Farming. From preparing nutrients to arranging and installing the polyhouse setup, they did everything so professionally and perfectly. Obviously Rise Hydroponics deserves recommendation to Big Corporations.