HIMALYAN GREENS – 560 SQM
Project Name: HIMALYAN GREENS
Place: Haldwani, Uttarakhand
Area: 560 SQM. Outdoor Farm
Project Details: We served Himalyan Greens with a myriad range of Hydroponics Services:
Fan & Pad Polyhouse Structure Setup
Installed Hydroponics Plant Setups :
*Flatbed NFT System: 5,000 Plants
*A-Frame NFT System: 3,000 Plants
*Arrow Tower System: 700 Plants
*Dutch Bucket: 100 Plants
Branding & Marketing
Printing & Packaging
Installed Auto Doser Devices
Installed Task Automation Devices
Setup of IoT Sensors
Site Feasibility & Assessment
Crop Management Solutions
Agronomy Support
Nutrient Management
Complete Project Design
CLIENT'S TESTIMONIALS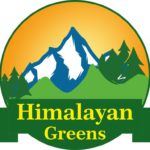 Developing this farm here could have posed major challenges. But I must appreciate their site feasibility study and utmost seriousness to make this possible. I express my personal thanks to Rise Hydroponics for setting up this outdoor farm where we can nourish more than 8000 plants and also, for assisting us with end-to-end services.
Dr. Salyen Yadav
Himalaya Greens