Project Name: NUTRIENT CO.
Place: Gurgaon, Haryana
Area: 560 SQM. Outdoor Farm
Project Details: This is our First Project of Haryana and we served Nutrient Co. with the following Hydroponics Services:
Fan & Pad Polyhouse Structure Setup
Installed Hydroponics Plant Setups :
*Flat-Bed NFT System: 4,000 Plants
*A-Frame NFT System: 3,000 Plants
*Dutch Bucket: 100 Plants
Installed Bluelabs Autodoser Devices
Site Feasibility & Assessment
Crop Management
Agronomy Assistance
Nutrient Management
Complete Project Design
CLIENT'S TESTIMONIALS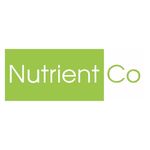 Our Management expresses extreme pleasure to have worked with Rise Hydroponics. It is worth noting that their team has transformed our large open space into a well-built outdoor farm. And we are happy to be growing these 7000+ plants for our own consumption and for selling too. Hydroponics Farming deserves all the praise.