PLUCK PRODUCTS – 500 SQFT
Project Name: PLUCK PRODUCTS
Place: Raipur, Chattisgarh
Area: 500 Sq. Ft. Indoor Farm
Project Details: We provided Pluck Products with a variety of Hydroponics Services:
Raw Materials Procurement
Hydroponics Consultation
Installed Hydroponics Plant Setups :
*Vertical Indoor Farming: 5,000 Plants
Crop Management Solutions
Nutrient Management
CLIENT'S TESTIMONIALS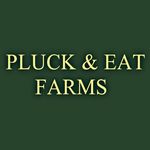 Me and my father were planning to use our former warehouse space for something productive and profitable. Farming was never on our mind until the day we heard about Hydroponics. Visited Rise Hydroponics Website and got in touch with them. They immediately got to work. Our 500 SQFT of space is now sprawling with leafy greens and other 5000 plants too.
Ashish Lodha
Pluck Products