The food production world has undergone a profound change in the past decades. Corona may have disturbed the food supply chain, but life requires us to look at the brighter things. An entire year of lockdown and a never-ending pandemic has made us realize the significance of food production. And, what better than do it at a local and household level. After all, home gardening is both environmentally and economically suitable. Yes, it can be slightly tedious and demand a lot of your time, but it will be worth your while.
Have you ever given hydroponics farming a thought? If not, now is the time. That is because your hydroponics home garden will provide everything such as fresh herbs, fruits, and veggies at affordable costs. But, if you have apprehensions in mind regarding how you would start, then ditch your fears aside. This blog, will introduce you to a hydroponics kit and tell you what to keep in mind when choosing one. So are we ready? Let us begin!
What is a starter kit?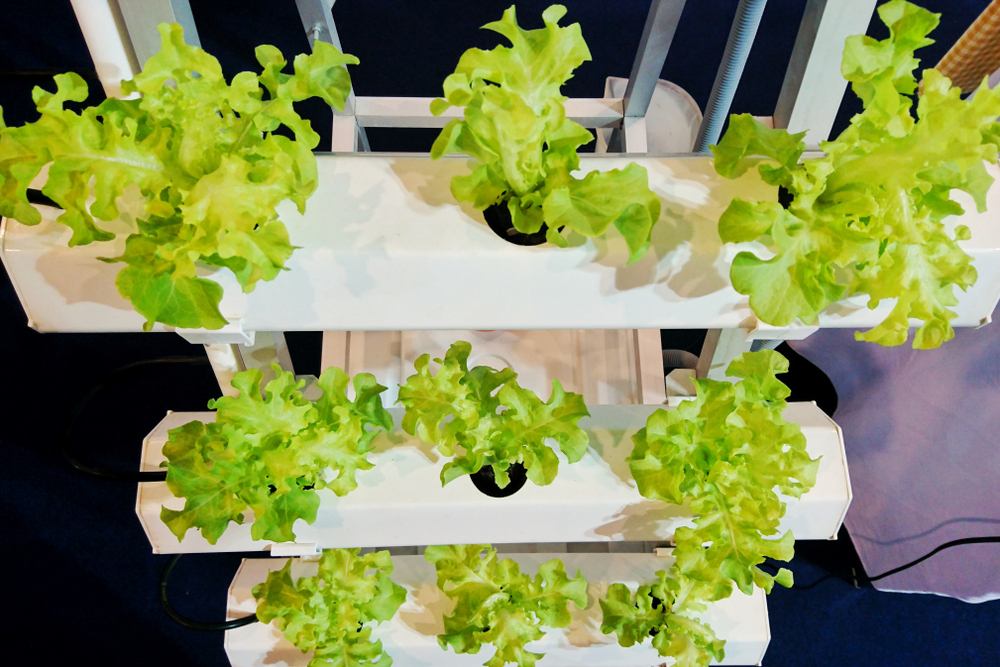 The kit includes the process that permits you to cultivate an entire garden at home. Managing a garden in your terrace or outside is not an easy task at all. A starter kit permits you to look after that beautiful organic garden you created. The kit saves your time when it comes to growing plants.
A hydroponics starter kit solves the problem of excess water consumption, soil, and proper sunlight. Plants present in the kit can grow well even in artificial light, thereby maintaining the photons.
Tips for selecting the hydroponics kit
The crazy amount of varieties present in the market for hydroponics starter kits can make you perplexed. If you have finally decided to get one kit for your house, then here are the things you must ensure.
Can be installed easily
The home kit you select for hydroponics farming should be an easier one to deal with. Definitely, you cannot expect it to be a smartphone that you can use straight up. Make sure the one you choose can be installed following simple steps.
One that causes less consumption of electricity
A few components of the starter kit require electricity. That is the reason why we stress on efficiency of energy. Thus, make sure that the kit you invest in consumes less electricity and is energy efficient by all means.
Must require less maintenance and should be easily operable
Would you ever want to get stuck in your garden? Not you, not me, not anyone, right? Thus, you must get a kit that can be easily operated and also saves your time. Remember, its all about making the experience of gardening a peaceful one.
Affordability and cost-effectiveness
Over 60% of buyers compare a product's price before they make a purchase. This practice also lets you garner more information about any product. You cannot buy a home kit that is too expensive but promises to supply you with abundant food.
The kit has to be big enough
Our Indian families have such long family roots. We have so many cousins, uncles, aunts, and other relatives. Everyone will love to have meals made out of freshly grown fruits and veggies. To avoid fighting for that tomato or lettuce on the dining table, you have to buy a starter kit that produces higher yields.
How to use a kit?
The starter kit is easy to use, and you just have to follow the steps mentioned below.
Open a starter kit and assemble it well
Prepare a mixture of water and nutrients inside a container
Take a growing tube and insert your plant
Turn the pump on and examine the plant at regular intervals, daily
After some days have passed, check for diseases and pests on the plants.
Select the best out of the lot
It is essential to decide on what you plan to grow because each plant needs a different setup. No two setups can be identical. For example, a tomato plant cannot be grown using the NFT technique. Thus, plan accordingly as per your interests and requirements. Then, go ahead and invest in the appropriate kit.